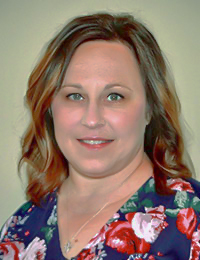 Stephanie Wortman, APRN
Pain Management
---
Office:
402-887-6210
Education:
Undergraduate: Nebraska Methodist College - BS in Nursing
Graduate: Mount Marty College - MS in Nursing, Family Nurse Practitioner
Certification:
American Nurses Credentialing Center
More/Other Information:
Stephanie Wortman, APRN, provides clinic consultations which consist of a thorough history, detailed physical exam, comprehensive reviews of the patient's past medical records and personal study of the films with the patient, including MRI, CT myelogram and/or x-rays. She also prescribes and manages pain medication.
Biography:
Stephanie grew up on a dairy farm near Plainview, Nebraska. She is married with four children. She enjoys outdoor activities, reading and spending time with family. She was encouraged to pursue a career in nursing by her grandfather, a pharmacist and several family members/friends who were nurses.