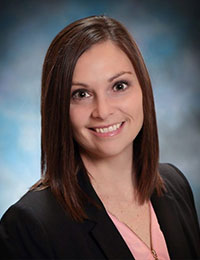 Amber Citta, APRN-C
Ears, Nose and Throat
---
Office:
402.887.6210
Facility/Office:
Travels to AMH: 3rd Wednesday
Education:
- Undergraduate: Chadron State College
- Undergraduate: University of Nebraska Medical Center - B.S. in Nursing
- Graduate: University of Nebraska Medical Center - M.S. in Nursing
Certification:
American Academy of Nurse Practitioner
More/Other Information:
Services at AMH include medical and surgical management and treatment of ENT diseases and disorders. She treats issues such as (listed below):
* Hearing loss
* Ear infections (to include tube placement)
* Swimmer's ear
* Sinus problems
* Tonsil and adenoid infections
* Sore throats
* Skin cancer of the head and neck
* Head and neck cancer
* Thyroid nodules
Biography:
Amber grew up in Stratton, NE. She attended Chadron State College for her undergraduate and the University of Nebraska Medical Center to acquire her B.S. and M.S. degrees in Nursing. She is board-certified as a family nurse practitioner by the American Academy of Nurse Practitioners. She works at Columbus Otolaryngology Clinic.
Amber is married and has two children, Easlyn and Joey. She is a member of St. Bonaventure Catholic Church and active in many church and local community organizations and activities. She loves to spend time with her family and being outdoors. She also enjoys helping coach soccer with her husband and staying active in the gym.