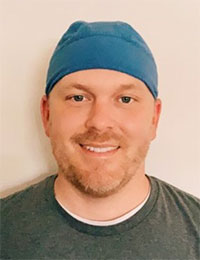 Tim Johnson, CRNA
Anesthesia
---
Education:
* Nebraska Methodist College in Omaha - Bachelor of Science in Nursing.
* Worked in the cardiovascular intensive care unit at The Nebraska Medical Center for 12 years.
* Bryan College of Health Sciences in Lincoln - Doctoral of Nurse Anesthesia Practice degree.
* Affiliated with AMH since July 2017.
More/Other Information:
* General or light sedation for surgical and outpatient procedures
* Epidural and spinal placement for obstetric patient
* Emergency services and advanced airway placement in critical situations.
* Placement of advanced vascular access.
* On-call for emergency services 24/7 and available in minutes