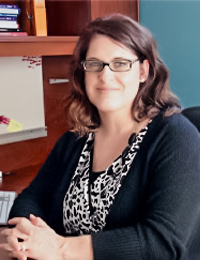 Melissa Quick, APRN
Psychiatry
---
Office:
402.464.7454
Education:
* Undergraduate: University of Nebraska Medical Center - Bachelor of Science degree in Nursing
* Graduate: University of Nebraska Medical Center - Master of Science degree in Nursing and Doane College - Master of Arts degree in Counseling
* Residency: University of Nebraska Medical Center
* Internal medicine Internship
* Residency in Anesthesiology
Certification:
* Family Psychiatric Mental Health Nurse Practitioner
More/Other Information:
Services:
* Specializes in the care and treatment of those with mental health and substance disorders
* Diagnostic evaluation, medication, psychotherapy and pharmacogenetic testing
* Coordination with your primary care provider and referrals to community-based services as appropriate
Biography:
Melissa Quick, APRN, offers telepsychiatry services at Antelope Memorial Hospital through Genesis Psychiatric Group, LLC. She has experience working in both inpatient and outpatient mental health settings. In recent years, Melissa was employed in a large, local private practice. She enjoys working with patients 6 years+ providing diagnostic evaluation and medication management.
A native of Lincoln, Melissa enjoys spending time with her husband, daughter and two rescue greyhounds. She also loves to travel and garden.