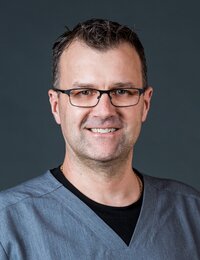 Dr. Christopher E. Price
Anesthesia

/

Pain Management
---
Office:
402-887-6210
Facility/Office:
Travels to AMH each month: Every third Tuesday
Education:
Undergraduate: Nebraska Wesleyan University - BS in Biology
Graduate: University of Nebraska Medical Center - MS in Genetics
Internship:
Internal Medicine Internship
Residency:
Residency: University of Nebraska Medical Center - Residency in Anesthesiology
Certification:
Anesthesiology
More/Other Information:
Pain Management Services include:
* Acute & Chronic Pain Management
* Greater Trochanter Injections
* Facet Injections
* Alpha Stimulation
* Knee Genicular Nerve Blocks
* Intra-Articular Joint Injections
* Ultrasound Guided Nerve Blocks
* Sympathetic Blocks
* Hyaluronic Acid Injections for Knees
* Fluoroscopic guided Epidural Steroid Injections
* Intrathecal Pain Pumps, Trials & Injections
* Spinal Cord Stimulator Trials & Implants
* Radiofrequency Ablations
* Intercostal nerve Blocks
* Botox for Migraines
* Trigger Point Injections
* Vertiflex
* Genetic Testing
* And Much More
Biography:
Dr. Price grew up in upstate New York and moved to Norfolk in 1974. He and his wife, Brook, have four sons, Peyton, Baylor, Tyson and Colton.
Dr. Price enjoys bike riding and major league baseball. He is on a quest to see all 30 MLB ballparks; he's currently seen 22 of 30. He collects baseball cards and other memorabilia.